We have abandoned the idea of ​​doing a separate VPN server, separately streaming - because the traffic is expected to be large for each server, why duplicate it between different software. Our agent joins Flussonic directly and sends the video from the camera directly to the RTSP parsing function, that is, it is not a generic transport, but rather a specialized piece for delivering videos and screenshots from the camera to Flussonic with minimal cost.
We also decided a few questions, namely: what address should this agent go to and what to do if Flussonic switches off.
With the exception of Flussonic, we decided to do a two-phase protocol scheme: first, the agent connects to the coordinator (endpoint in our terminology) and then from it goes to the streaming server. If the endpoint dropped after connecting to the streamer, then nothing good, the work continues.
The situation with endpoint is trickier. Since we are not a software company, but a software company, we sell people software to organize their services. This way, we cannot sew one fixed address from the agent, we need to have it configured. Here we have also thought out a simple technical solution that allows you to send the agent to the right address at the initial activation.
As a result, we have our own simple mechanism for accessing the camera behind NAT. Even with encryption activated, it is less resource intensive than low-level OpenVPN, and, unlike the latter, helps to solve the "bug that is missing", because all the data is quickly taken away by our agent, and from him using the hobbit libevent pour into the Internet.
On the server itself, Flussonic decides, according to its settings, that he needs to go to the camera and take away a video or screenshot from it, or even start a reverse audio broadcast.
Such approaches (full-time vpn, camera posting, self-made tunnel) reduce the risk of camera exposure on the Internet. In the following articles we will talk about how we fill our agent on cameras, how he works in the service of providing video with cameras to users, what are the interesting moments with its setting and, most interestingly, how the camera attaches to the user - here is a whole a bunch of options. More drafts have their own firmware for the IP camera - write in the comments, which is more interesting.
CCTV IN THE ARRIVAL
It is better to use modern digital IP camera,
or regular webcams - these devices are easy to set up and usually do not require additional equipment when installed individually. The only thing that is required is the constant operation of the computer for 24/7 surveillance.
To control the situation on the staircase, some residents install individual surveillance devices at their door. It is better to use modern digital IP cameras, or regular webcams - these devices are easy to set up and usually do not require additional equipment when installed individually. The only thing that is required is the constant operation of the computer for 24/7 surveillance.
Perhaps the most interesting effect from the installation of CCTV cameras in the porch is the psychological impact on the person (adequate), who is going to make any illegal act. The cameras, or the sign that warns about CCTV, will simply scare him away. If it's a bookmark addict, the psychological effect can often be misfiring. If you are hoping for the validity of this item alone, then you can simply install the camera dummies, or do a single tablet at all.
Another important point is the resolution and image quality of the cameras. What's the use of a record that can't see anything but cubes? Of course, if you follow the cameras in isolation, the picture may be of some poor quality only because you will have the opportunity, as they say, "without leaving the cashier", to scare off bullies / pawners / drug addicts and other unwanted guests. Otherwise, you won't even be able to prove anything with this file, as it will simply be indistinguishable on the record. Therefore, choose high resolution cameras, otherwise the money will be thrown into the wind.
Do not have CCTV cameras in the porch, but in a meaningful way. Try not to bully them high - the benefit of the fact that on the record from the cameras you get only a general view of the person who came at a great angle from above? Even growth cannot be determined.
The view of a small area of ​​the staircase to cover its entire perimeter from the nearest point of installation of the camera, requires a wide viewing angle. The optimum focal length of the lens is 2.8mm, no longer necessary, do not repeat other people's mistakes. Lenses with this focal length will provide maximum view of the entire staircase.
CCTV FOR THE APARTMENT
CCTV for use in urban apartments has several uses. The most common way is to use video intercoms.
Video surveillance is much less frequently used to control what is happening on the staircase. Even less often to control the situation on the approaches to balconies, loggias, porches, and garages. Finally, it is sometimes justified to use CCTV for what is happening in the apartment itself in your absence. This method of CCTV application has recently had little demand, but in recent years the relevance of this type of CCTV has increased many times over. Such fundamentally new solutions in the video surveillance market as all kinds of electronic video monitors can serve as a testimony to this.
CCTV SYSTEMS
CCTV is a software and hardware system(outdoor camera,lenses, monitors, recorders, etc. Equipment), designed to organize video monitoring at both local and geographically distributed objects
Video surveillance today is an integral element of any modern security system. At the moment, video surveillance systems allow you to set video monitoring of objects of any complexity, and the work of operational personnel on it does not require high qualification. As recorders, both digital video recorders (DVRs) and conventional computers with a video capture card are used.
Among the advantages of DVRs, the functions of a quadrator (multiplexer), video motion detector, VCR, and so on can be distinguished. Also, modern DVRs are equipped with a network or modem interface that allows you to transfer video data over IP protocol. Unlike
DVR systems built on the basis of personal computers have a wide range of functionality, high performance and archive capacity, as well as the usual interface for PC users.
VIDEO SURVEILLANCE OBJECTIVES
The goal of installing a video surveillance system is usually to look at places that are important to control in terms of the preservation of material assets (parking lots, supermarket shelves, warehouses, etc.), control over the penetration of an object (walkways, fences, doors, gates, etc.). ), tracking the movement of objects (stations, offices, enterprises, etc.). Video surveillance (video control) in the modern world, including in Ukraine, has been successfully used to monitor and control technological processes in production, in the service sector.
In our practice, for the selection of equipment for video surveillance, the following conditional criteria for the quality of a video surveillance system have historically developed:
recognition of a familiar person - since a familiar person or an object can be recognized by many indirect signs (gait, type of clothing, shape of an object), inexpensive HD cameras and inexpensive processing devices - DVRs are used;
recognition of a stranger - to identify a stranger or object requires more video information, therefore, HD video cameras with a resolution of 1.3-2MP or IP cameras are used, and HD DVR or NVR (IP video recorders) as processing devices
reading a passenger car number - by the term "reading a passenger car number" we mean recognizing characters and alphanumeric characters, as well as obtaining very detailed video information about an object - in this case, it is advisable to use IP video cameras with a resolution of 3MP or more, and as systems for processing and recording video information IP video recorders (NVR) or video servers with intelligent software based on PC.
It is an important moment when building a video surveillance system - to precisely determine the goals of its installation and the tasks that the video surveillance system should solve, after which it is much easier for the customer and designer to determine the quality criteria and select equipment for the video surveillance system. Naturally, when calculating a video surveillance system, a technical examination of the object and preparation of the project is necessary. Thanks to our experience and the application of modern methods of calculation and modeling, in most cases we make a preliminary estimate and select equipment before examining the object, and as a rule, these calculations do not require significant adjustments after the object is examined by a specialist.
Modern CCTV systems are usually not quite CCTV - (closed circuit television - closed-circuit television), that is, they have not become "closed" for a long time, but, on the contrary, tend to the outside world through data exchange via the Internet and allow not only to observe the object and record the received information, and more recently, they can process it by applying pattern recognition algorithms and automatically affect the object management systems automatically.
New video surveillance systems are built using IP cameras and digital processing systems (NVR) and / or servers and related software. As devices for viewing video information, you can use smartphones and tablets, laptops, traditional computers, and cloud technologies are also widely used.
For a smooth transition from outdated video surveillance systems using analog video cameras, HD video surveillance technologies (HD TVI or Turbo HD, HDCVI, AHD) are used, which can significantly increase the quality of the video system using existing communications (coaxial cable) (go from 0.3MP to 2-8MP )
Quite often, with the use of HD video cameras and HD DVR, they build a new video surveillance system - in many cases it is slightly cheaper than a fully digital system based on IP technologies.
The video surveillance system equipment, regardless of the type of system (analog, hybrid or digital) consists of video cameras (provide video information collection), processing and recording devices - DVR, NVR, video capture cards, a server with application software, archiving equipment and video information display devices (monitor).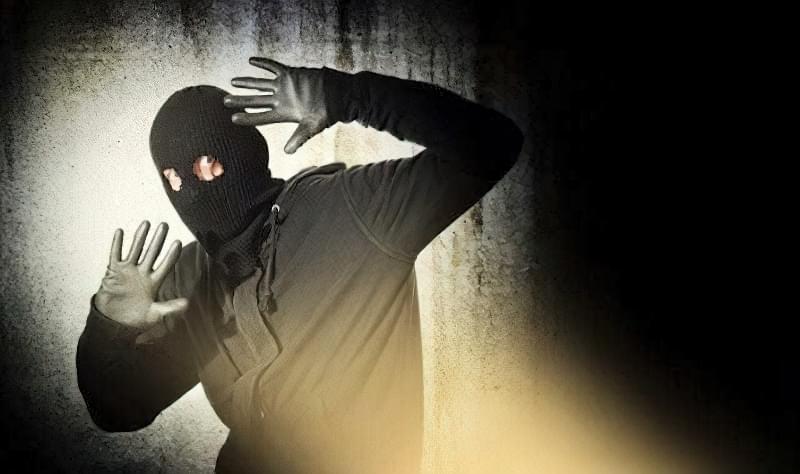 Conditions for building a security video system
To build a truly effective security system for video surveillance in the house (on the site) must necessarily be: a) electricity; b) the Internet. No power - the system is not working. Moreover, with a power outage, all equipment will turn off, and it is far from a fact that everything will turn back on when the power supply is restored. So it is desirable to strengthen the video surveillance system with emergency stand-alone power. The internet is even more interesting. No, you can, of course, without the Internet. If you constantly live "at the facility" and just want to control everything that happens, say, at the entrance gate, in the parking lot in front of the house entrance, in the distant raspberry bush and in your favorite chicken coop. But you can call such a security system only with a very big stretch. Therefore, if you leave the object, the security function of local video surveillance is reduced to zero. The signal from the cameras is sent to a local DVR or home server, recorded on hard drives, where it is stored for some time. If the thieves do not find the device and cannot take it out, you will have a great opportunity to tell the law enforcement authorities about the following: "These types of masks robbed the house". And if they make it ...
Modern video surveillance systems use the Internet as a means of delivering alarming information. When movement occurs in the field of view of the camera, the system captures the movement and starts to sound an alarm. It simply sends you a warning to a mobile device, email, etc. Such functionality is provided by analog and digital video recorders, as well as individual IP cameras.